New stallions: Million Capital HH and Chacco-H2M
Posted at
I was so impressed by two young stallions at the Southern German Stallion Days in January that I decided to buy them at the auction afterwards. I usually only buy horses that are broken in and have been jumped, but these two youngsters' free jumping demonstrations were so spectacular I knew I'd be crazy not to buy them. So, although I has always been more interested in the competition side of the business, I now suddenly finds myself with two own stallions and about to embark on an additional career in breeding.
The champion stallion at the DSP Stallion Days, Million Capital HH by Million Dollar out of a Con Capitol x Araconit dam, is a modern, athletic type with brilliant conformation and outstanding jumping qualities. All eyes are currently on his sire, Million Dollar, an exceptional international show jumper ridden by Frank Schuttert. The other young licensed stallion now owned by Hetzel Horses GmbH, MJ and Heino Ferch is by Chacoon Blue x Concetto x Silvio I and registered under the name of Chacco-H2M. He performed outstandingly in the jumping part of his licensing test, demonstrating exceptional carefulness, light-footedness and scope.
We are delighted with the two youngsters, and about the vast interest and many enquiries they have already received from breeders.
The stallions' futures have now been mapped out and both horses will be travelling to Munich-Riem for the 14-day stallion performance test before going to stud. Semen for selected mares will be available immediately after the performance test.  The two young sires will be located at the successful EU insemination station Ferienhof Stücker in Weeze, Germany. They will also be broken in and brought on a competition horses there in close collaboration with me. My stables is based just a few miles away. "We're looking forward to offering our breeders these two very interesting stallions," said Georg Wilbers from Ferienhof Stücker. "And we're absolutely thrilled to have a horse with Million Dollar in its pedigree here at stud with us."
Million Capital HH and Chacco-H2M will be presented at the Ferienhof Stücker Stud's stallion show at the Rhenish Horse Centre Schloss Wickrath, 7.30 p.m. on Friday 28 February 2020. Visit the website at https://www.ferienhof-stuecker.de/ for further information.
Chacco H2M (Chacoon Blue x Concetto x Silvio I):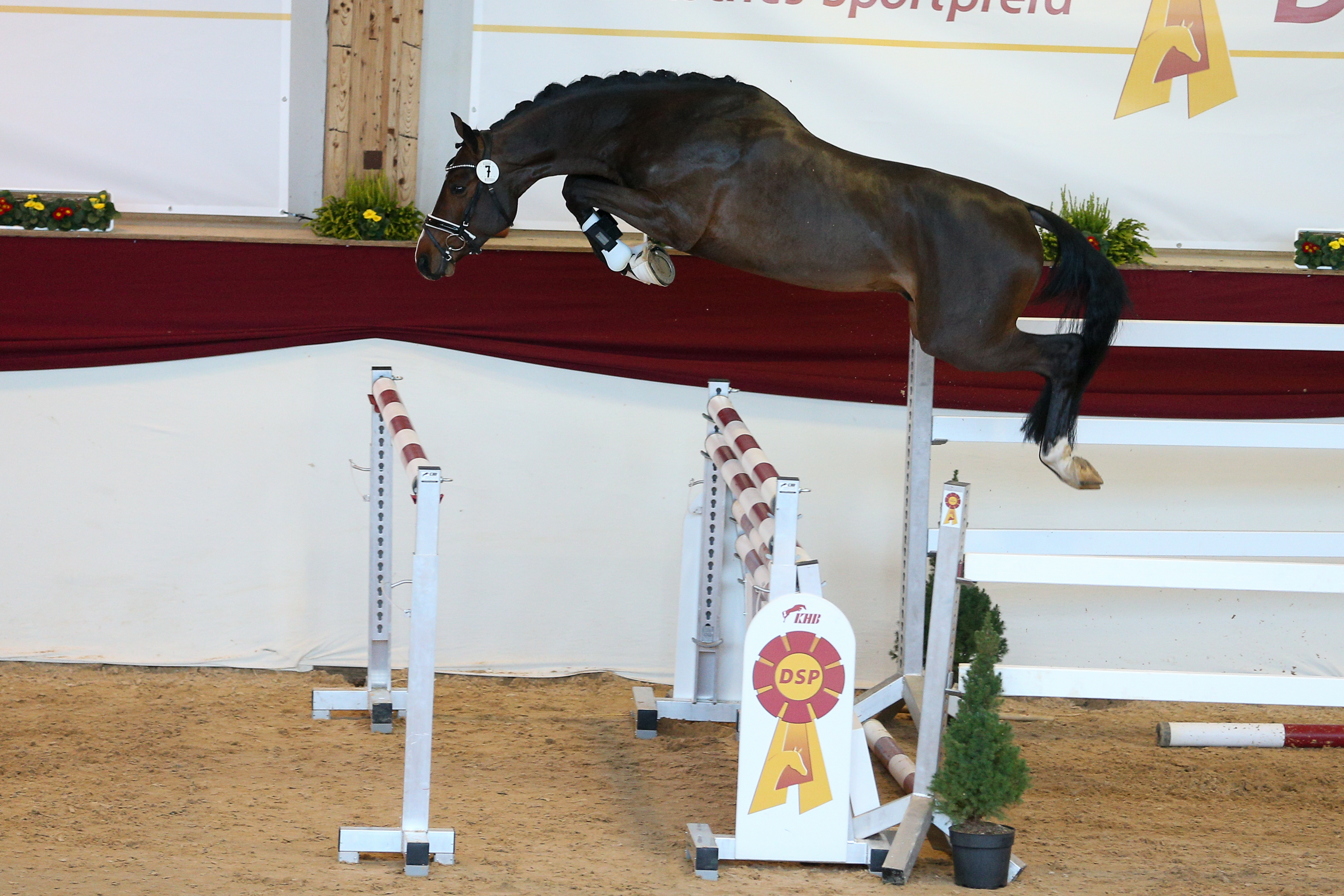 Million Capital HH (Million Dollar x Con Capitol x Araconit):