Top hammer price for LEVEL UP by Dominator Z
Posted at
Some 700 potential customers and guests from all over the world, including top international riders Maikel van der Vleuten, Martin Fuchs, Jeroen Dubbeldam and Ben Maher, travelled to Holger Hetzel's International Sport Horse Sales in Goch on 30 November for the auction of a collection of absolutely top quality young horses.
The average hammer price for the 20 horses in the collection was EUR 328,250. Six-year-old Level Up attracted the highest bid. The gelding by Dominator Z out of a Qu Vas Tu dam won the French Championship for five-year-old jumping horses in 2021. After a long bidding battle auctioneer Volker Raulf's hammer went down at EUR 1,350,000. The second-highest price was paid for eight-year-old Westphalian mare Chapeau by Balou du Rouet, which sold for EUR 1,115,000. Another mare, Wonder Woman, sold for the third-highest price. The seven-year-old Rhenish mare by Darshan out of a Carry Gold dam changed hands for EUR 550,000.
At the end of the evening Holger Hetzel was more than happy: "It's been another great auction with some fantastic results. I'm glad that our customers recognised and appreciated the outstanding quality of the horses. Some were sold to regular customers who have been with us for many years, and others to new customers in Germany and abroad. I'd like to thank my entire team for all their hard work over the past year. Without them and their extraordinary efforts we wouldn't be able to host an event of this calibre."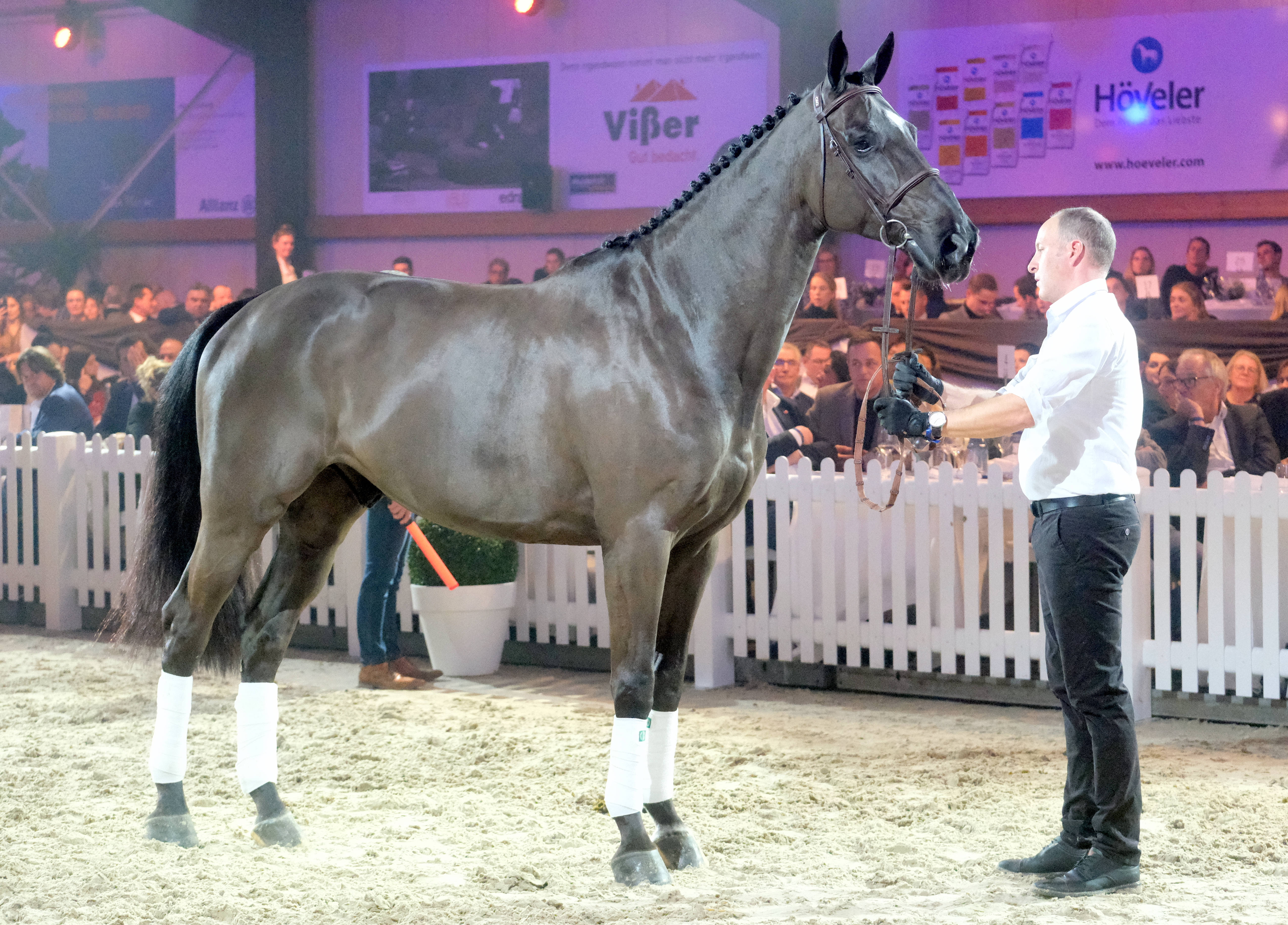 Level Up, Bild von Thomas Hartwig